The Hangover actor and model have officially decided to end their relationship after four years of their relationship. Bradley Cooper and Irina Shayk, both of them are also working on the joint custody of their daughter Lea De Seine who was born in March 2017.
Both of them started dating in March 2015. But this news of calling it quits has not come as a shock for many.  One of their mutual friends commented
"Bradley and Irina have been unhappy in their relationship for some time and have tried to make it work.

They both want the best for their daughter, but seem to be coming to terms with the fact that staying together might not be for the best."
It is also a well-known fact that Copper is having an affair with Lady Gaga. The friend further added
"Things were difficult before Bradley started filming A Star Is Born but his dedication to his work while making the movie only made things harder at home. The constant speculation about Bradley's relationship with Gaga — while things were difficult at home — didn't help the situation.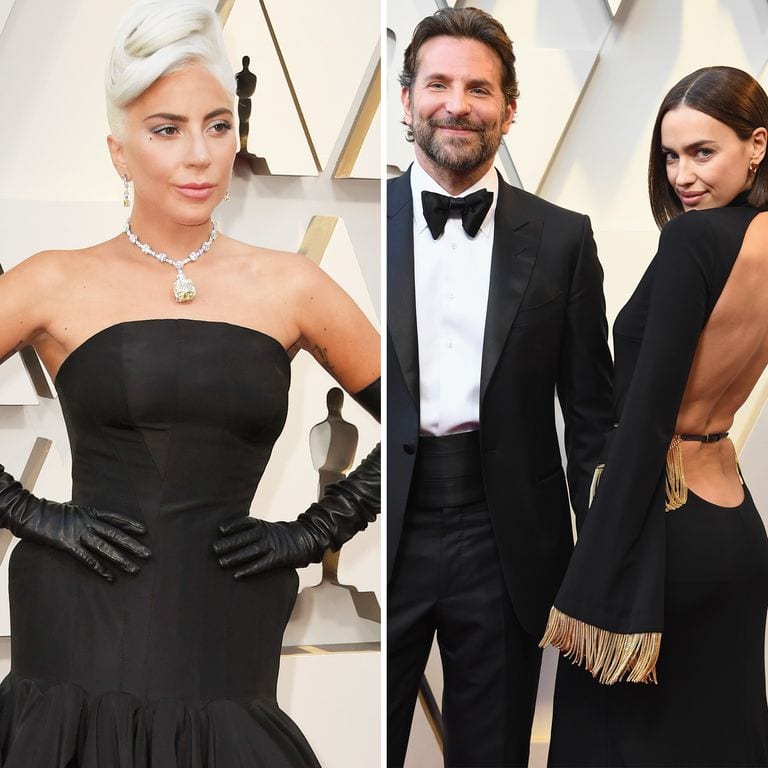 But his relationship with Gaga is not the issue. They have many daily issues as parents and as professionals and have been fighting."
The two of them have decided to split a long time ago but didn't because they wanted to focus on their movies and not on unnecessary media speculations and gossips.
I know Irina Shayk made sure to put herself BETWEEN Bradley Cooper and Lady Gaga and I'm crying 😂😂😂 #Oscars #Oscars2019 pic.twitter.com/S4qUoEEbH8

— Nia ❤️ (@niasimone_duh) February 25, 2019
seeing irina there in between bradley and gaga and now i can't stop thinking about her watching them perform live pic.twitter.com/Ao9c8qmr3s

— . (@gAgARTP0P_) February 25, 2019
Recommended Read: 
"Their troubles have been going on for quite some time and they even considered splitting during the release of the movie. They talked things through a great deal and seemed to hold off and keep up appearances for the time being. It was recommended they delay a split at what seemed to be the peak of his career because the negative attention would take away from the excitement of the release."
Another source stated
"Bradley and Irina are trying to work it out, and their friends are still holding out hope, but it doesn't look good and friends are concerned [the relationship] won't last."
And lastly
"They haven't been good for a few months and Irina decided it would be best if she moved into her own place."
That was Bradley Cooper and Irina Shayk Divorced
That Was Bradley Cooper and Irina Shayk Divorced, Hopefully it's useful and you like it.
You are reading Bradley Cooper and Irina Shayk Divorced,Url address: https://www.fiwwit.com/2019/06/bradley-cooper-and-irina-shayk-divorced.html