The world was busy in celebration international dance day on 29th April 2019. And of course thanks to social media, we get a glimpse of the regular life of our celebs.
And since our Bollywood is an extremely updated place to be, thus let's have a look at what are these celebs sharing on this day which is loved by dancers all across the globe.
Sanya Malhotra
The girl who is known for her power-packed performances in the movie Dangal, Badhaai Ho, Photograph is very popular for her moves as well. she has gaining crowd's attention on social media because of her terrific moves. Time and again you will see her video where she is showing off her dance skills. And again on this international dance day, she went ahead and shared a video.
Even Hrithik commented on this video and wrote "Terrific". Later on when the girl was quizzed if she wants to do a dance film with Hrithik, to which she replied that it would be a dream come true for her.
Varun Dhawan
Varun Dhawan who is one of the few celebs who manages his social handle himself also shared a dance video with one of the ace choreographer Piyush Shazia.
Shraddha Kapoor
She became quite innovative and thanked all her amazing chirographers on Instagram. She also added a dance video where a video collage was made with some of her amazing dance shots.
Tiger Shroff
And Tiger who is the ultimate inspiration for dance, he uploaded a daring dance video which is not only inspirational for all the dance lovers. But it shows his impeccable level of fitness as well. The dance video is in association with Pepsi with their campaign #harghoontmeinswag
Hrithik Roshan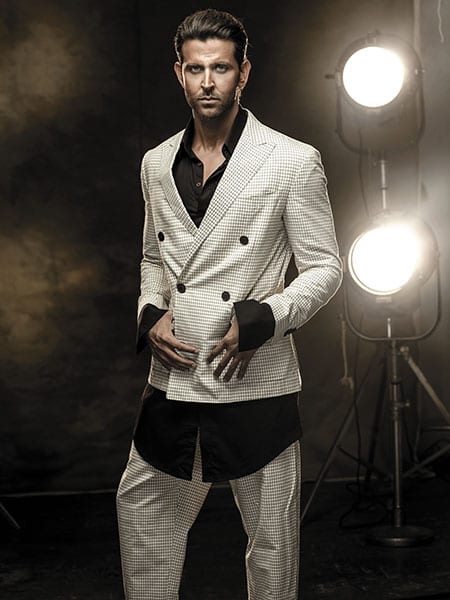 The dancing maestro himself was thinking about the time when doctors told him that he can't dance anymore. But he has always believed that dancing is a very powerful tool to stay fit. He says "I feel dance is a very powerful medium to draw people towards physical fitness. There was a time in my life when the doctors had told me that I will never be able to dance again. I danced my way through that phase, too (smiles). Dancing is a great way to stay fit. It helps you burn calories, strengthen muscles, increase flexibility, and also keeps one upbeat and happy. I have also introduced my mom and kids to it and they love it,"
That was International Dance Day : The Buzz Around it
That Was International Dance Day : The Buzz Around it, Hopefully it's useful and you like it.
You are reading International Dance Day : The Buzz Around it,Url address: https://www.fiwwit.com/2019/05/international-dance-day-buzz-around-it.html